Thailand Startup Summit (TSS) 2017
(2nd Edition)
A Showcase of Thailand's best Startups!
Here is a video of Thailand Startup Summit 2016. See what you can expect for 2017!
We bring you Thailand's best Startups on Stage!
Join us at Rembrandt Hotel Bangkok (Sukhumvit soi 18) on Friday 31 March 2017, from 9am, for a full day of Keynotes and Panels from Thailand best Startups, VCs and Investors, a Startup Exhibition, a Startup Pitch Competition and a Networking Evening with all the most dynamic people of the Tech Industry!
Meet the Founders and Co-Founders, learn about the best Startup ideas, find out who has been funded and why, and network with the Tech community.

Visit the Startup Exhibition: New and existing Startups will showcase their Products and Services in the Exhibition Room (9am - 5pm).

Enjoy our Netwoking Evening (6pm onwards) with a startup competition, a jury composed of some of the most famous VCs in the region, and up to 500 professionals from the Tech industry! And of course some drinks, food and music!

Please note: All talks are in English.


SPEAKERS
The list of Speakers will be announced soon.
Speakers of the last edition: Bi Ariya Banomyong (Line), Pear Moskwa (Grab), Jay Horathai (Google), Paiboon Wongsasutthikul (Google), Bart Bellers (Amadeus), Michael Cluzel (Eatigo), Dana Blouin (DRVR) and the founders or co-founders of 50 local Tech Startups including Wongnai, Hotel Quickly, Zilingo, 2C2P, Omise, FoodPanda, Washbox 24, Pomelo, aCommerce, Playlab, Wishbeer, WorkVenture, iflix, Primetime, Infinity Levels, Seeksters, Lalamove, Sendit, Stylhunt, PriceZa, Page365, Piggipo, etc.
VC Speakers of the last edition: Adrian Vanzyl (Ardent Capital), Albert Shyy (Gree Ventures), Chad Tangsriwong (Cyber Agent Ventures), Kuo-Yi Lim (Monk's Hill Ventures), Tee Suraphongchai (Venturra Capital), Victor Chua (Gobi Partners). Kampanat Vimolnoht (Ascend Capital).
AGENDA
The detailed Agenda will be announced soon.
9am-5pm: Conference and Exhibition
6pm-late: Startup Pitch Contest and Networking with VCs
EXHIBITION
If you want to exhibit your products or services, or promote your Startup, please contact us now!
STARTUP PITCH COMPETITION
If you want to join our Startup Pitch Competition and get an opportunity to pitch in front of a panel of VCs, please contact us now!
BUY YOUR TICKETS NOW!
Hurry up! Limited Seats!
Don't wait, buy your "Early Bird" tickets now! Click on "Buy Tickets" at the top of the screen and follow the instructions. Or scroll down to see all the available tickets!
Please note:
- If you are the founder or the employee of a bootstrapping startup (= a startup that hasn't raised money yet), we have a special '500 baht ticket' offer for you. Please contact us now!
- Want to pay by cash or bank transfer? Please contact us now!
- Want to buy more than 10 tickets and get a discount? Please contact us now!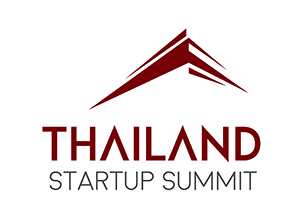 About Thailand Startup Summit 2017:

Thailand Startup Summit 2017 is an exclusive event organized by the team at Bangkok Entrepreneurs Co Ltd,
We organize several Networking Events and Tech Conferences including Thailand Startup Summit, Thailand eCommerce Summit, Thailand Mobile Summit and Digital 16.

Contact:
hello at bangkok - entrepreneurs dot com or click here.