YOU'LL NEVER BE COMING FOR JUST A TECH CONFERENCE IN BANGKOK...
CREATE YOUR OWN HANGOVER EXPERIENCE WITH 6,000 OTHER DELEGATES
"Techsauce Global Summit"
The first-ever Global Tech Conference in Southeast Asia!

28-29 July 2017
ASIA'S MOST "DANGEROUS" GLOBAL CONFERENCE
In the city that inspired the Hangover "documentary," Techsauce Global Summit brings together the dangerous minds of the global tech scene to Bangkok to experience an explosive array of experiences never felt before anywhere in the world.

Heralded by many as the "freshest and edgiest" tech conference in Southeast Asia, the event has scaled to 6,000 attendees and satellite events in 10 cities in less than a year. Over 1,000 startups, 200 venture capitalists, and 200 journalists from all over the world will be coming to Techsauce Global Summit this July to crack the code for explosive growth, and to experience what makes Thailand's consistently one of the world's best cities.
Key Highlights include:
First event in the region to dives deep into the best practices for keeping up with global trends and Southeast Asia's tech scene

Asia's hottest startup battle where winners from 6+ countries around Asia come to the final pitching competition

The event will let you experience cutting-edge technologies like biometrics, blockchain, machine learning, etc.

Good for international companies who want to enter to SEA market

Good for local companies who seek for an opportunity to scale out

The event will be attended by all the top enterprises from various industries such as Banking, Telco, Retails, Manufacturing, Real estate, Food and Agriculture as well as Thailand's SMB founders

The top investor dating event where you get to meet up to 200 VCs and investors

All-day-long schedule of in-depth discussions on the Trending Vertical Stages : Manufacturing, FinTech, UrbanTech, Startup Accelerate, Venture Capital.

In one conference, the content is extensive for startups, SMBs, investors, tech enthusiasts and enterprises.

For enterprises: a sharing of business models to achieve the best success for digital transformation, corporate innovations and the cases for working with startups

A healthy roster of 200 world-class speakers
"Sexy and dangerous" is the theme of the event where you will find unique experience you won't get from a conference elsewhere

Most Epic After Party
The summit will be happening on July 28 - 29th (Friday - Saturday) at the 5-star Centara Grand Convention Hall in the heart of the Bangkok Downtown.

Leave behind your expectations of the usual tech conferences. Go to https://summit.techsauce.coand grab your ticket now. To prepare yourself to the conference you can watch this video.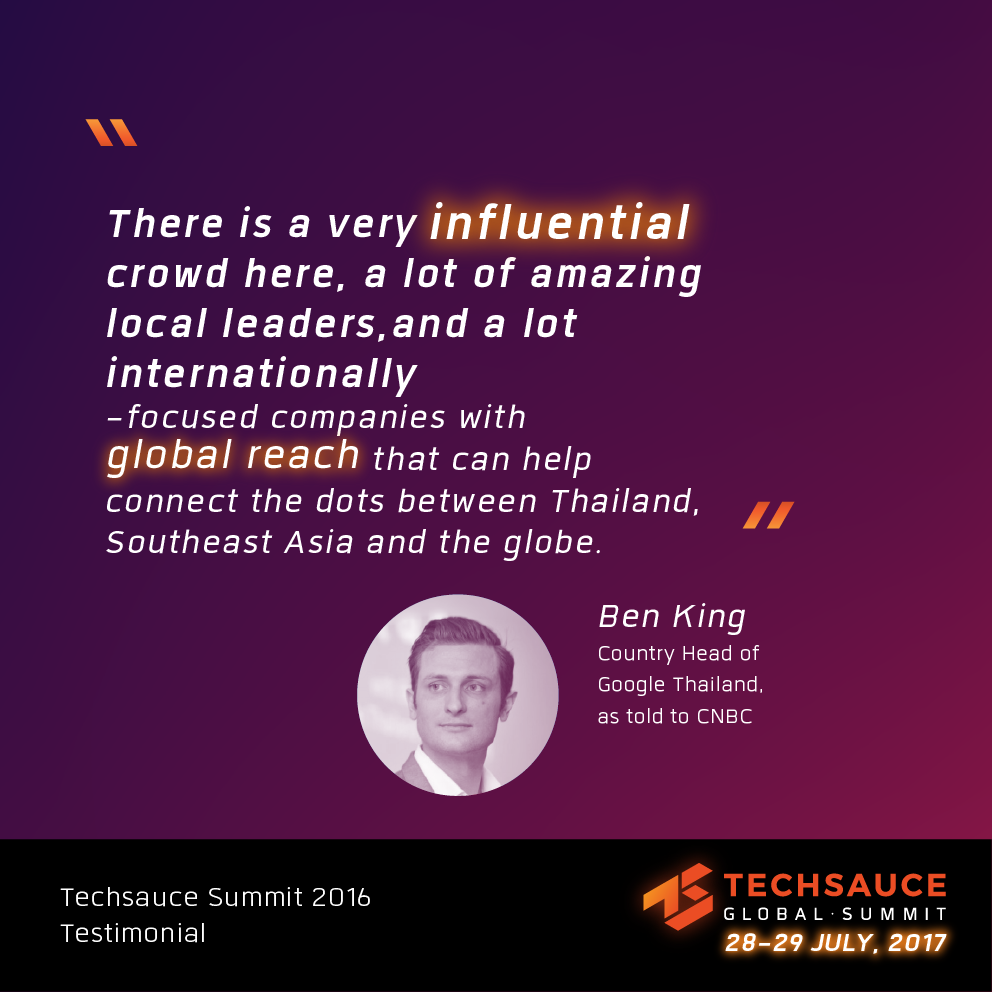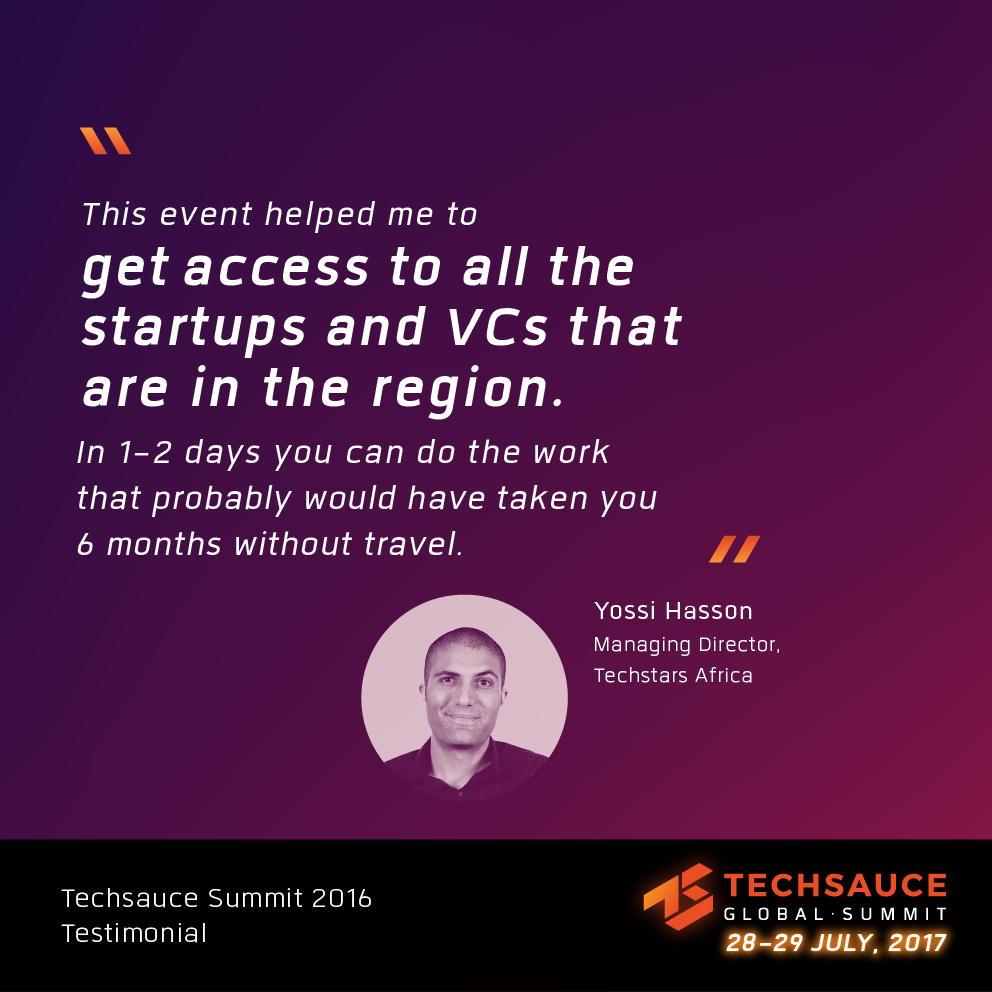 รบกวนลูกค้าทุกท่านนำใบหัก ณ ที่จ่าย 3% ของบริษัทท่านมายื่นหน้างานที่จุดลงทะเบียน เพื่อแลกเงินคืนค่าหัก ณ ที่จ่าย 3% ค่ะ
Please note that all customers will be able to claim their tax refund by bringing with you withholding documents during entry to the event or at the front desk of Techsauce Global Summit.