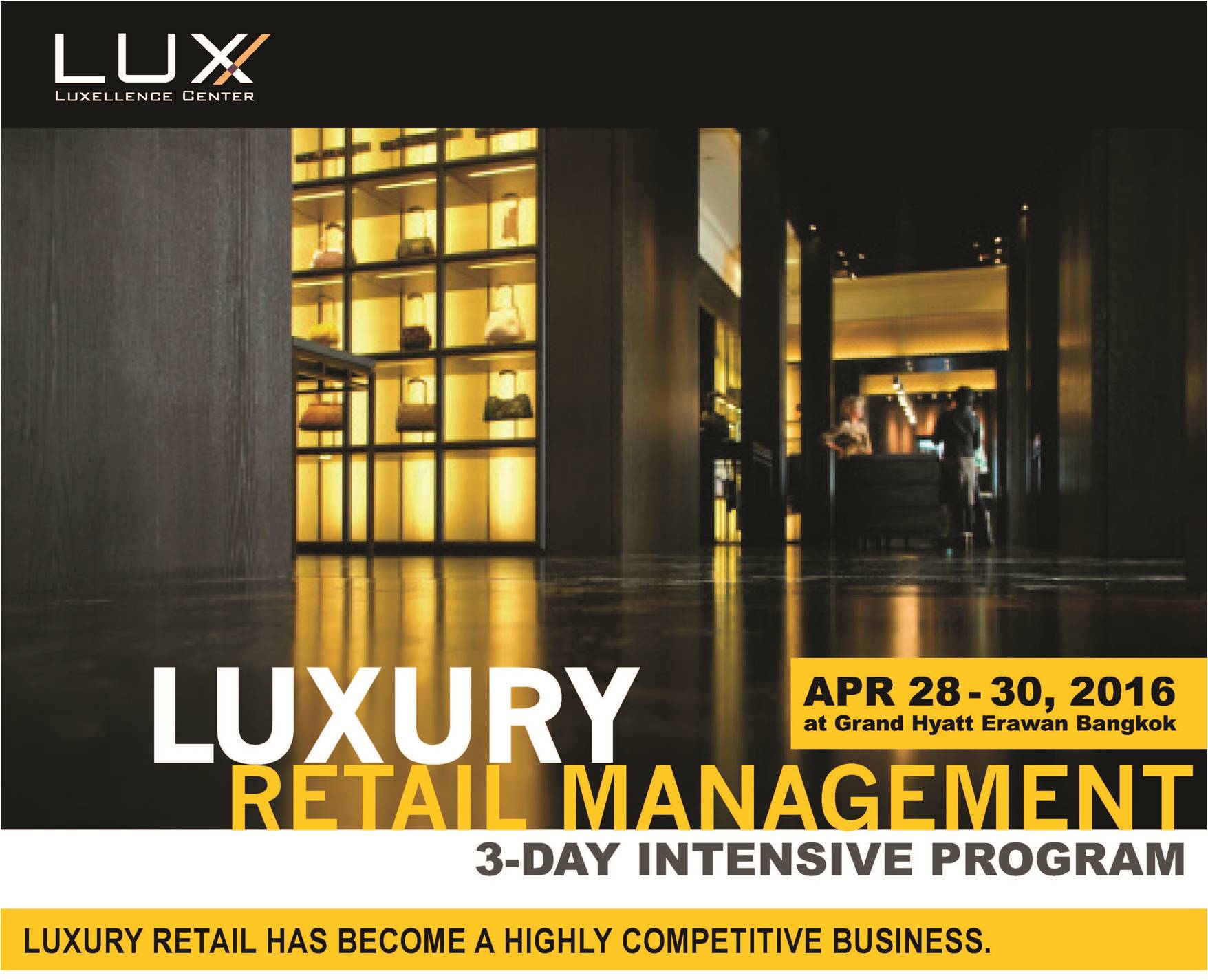 MASTER THE ART OF MANAGING RETAIL
-------------------------------------------------------
KEYNOTE SPEAKER: Prof. Denis Morisset
An ESSEC Graduate with 20 years professional experience in the luxury industry
Former COO of Ralph Lauren Europe, and Former CEO of Pierre Balmain and Giorgio Armani
-------------------------------------------------------
Luxury retailing has been evolving dramatically during these past few years: a wide range of formats and concepts have emerged, posing new challenges to managers. Luxury players are constantly striving to innovate, create new emotions, and design new products and distribution strategies. Today, retail has become a key battleground in the crucial quest to find and keep the best customers.
Luxury Retail Management Program is a must-attend for retailers, brands, consultants and marketers looking for strategic and tactical advice, tips, case studies on luxury retailing.
-------------------------------------------------------
Key Learnings
The strategic role of retail for luxury brands
Retail store formats, store architectural concepts, experiential stores and flagship stores, in-store merchandising
The art of selecting locations, key money, relationship with landlords
Financial management of retail (retail math, rent, store P&L, inventory management issues)
The different retail channels (including department stores, duty free, factory outlet stores, pop-up stores, etc)
Luxury service and the service gaps in luxury retailing: how to motivate and train retail staff, best practices from hospitality industry, how to deal with different consumer cultures and motivations
The different facets of luxury service (professional, human, aesthetic)
How to convey exclusivity through VIP service
The opportunities and challenges of digital marketing and e-commerce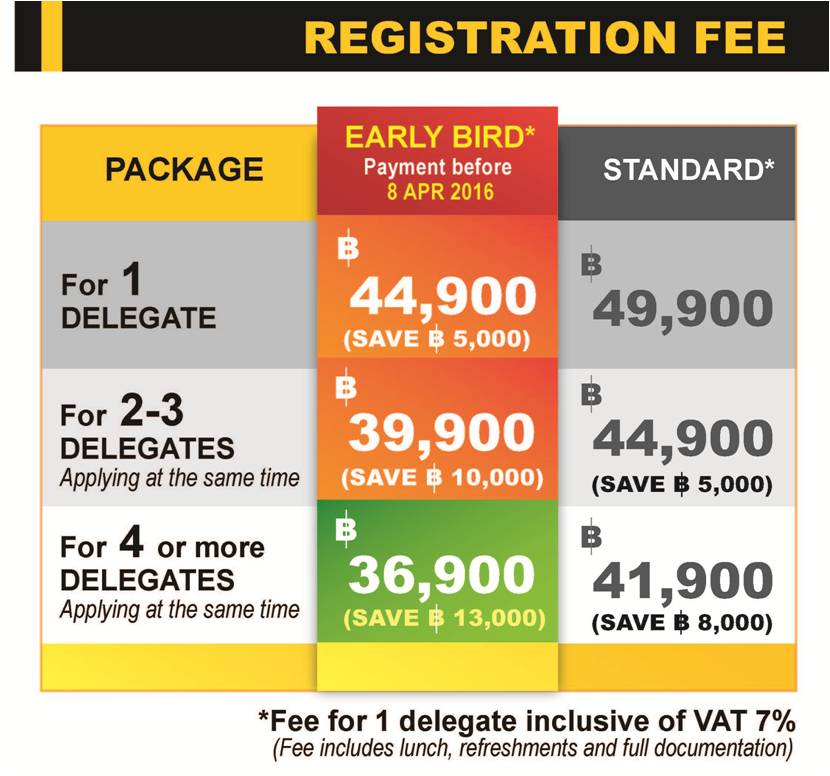 Online Registration: Click to REGISTER
E-mail: veronique@luxellencecenter.com
Tel: 02-648-2948
Method of Payment
1- By cheques (Banker's draft payable to "สถาบันการจัดการปัญญาภิวัฒน์")
2- Bank transfer
Account Name: "สถาบันการจัดการปัญญาภิวัฒน์"
Account No: 168-215214-8
Bank & Branch: Siam Commercial Bank, CP Tower Branch (Silom Road)
Terms and Conditions
Payment is required with your registration.

Walk-in delegates with payment will be admitted subject to space availability.

For 4 or more delegates registering at the same time can be from different companies.

Payment should be reached 7 days prior to the program date.

Being an educational institute, we are exempted from deduction of withholding tax 3%.

The organizer reserves the right to amend the program without prior notice.

No refund can be made for any cancellation after 21 APRIL 2016.
FOR MORE INFORMATION
Tel: 02-648-2948
Email: veronique@ luxellencecenter.com