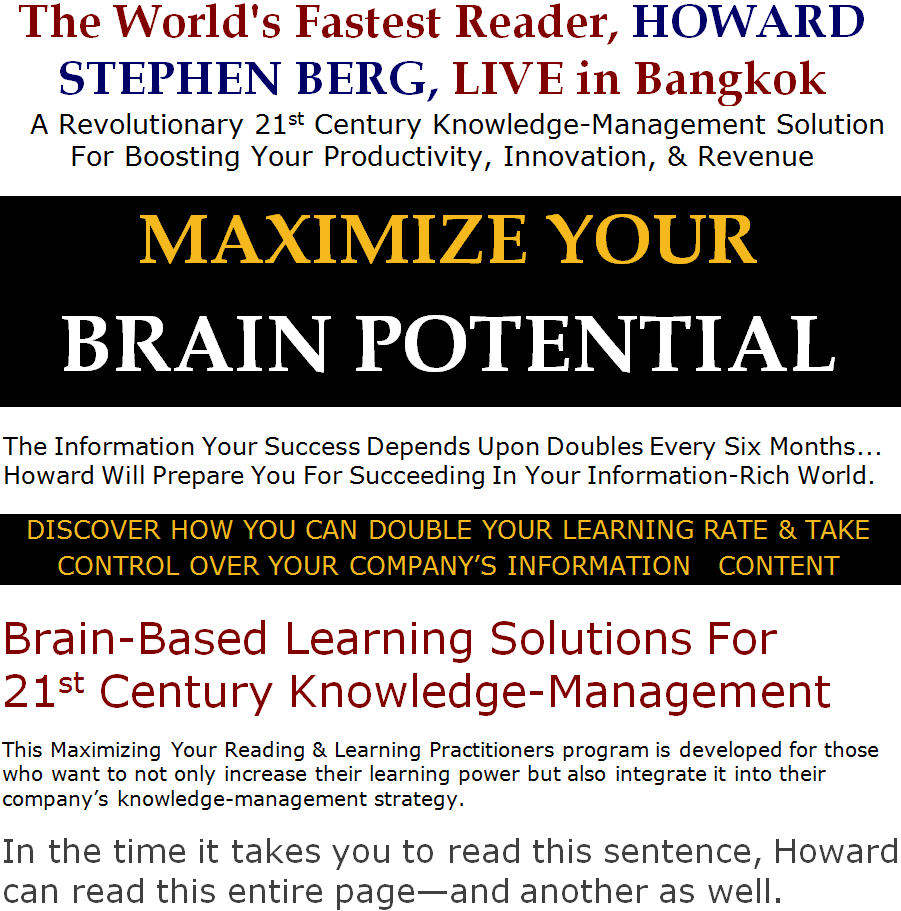 26 - 27 August, 2017
@ NOVOTEL Bangkok, Sukhumvit Soi 20
(

09:00am to 04:30pm

)




ü Scientifically Proven To Work

ü How To Develop A Laser Sharp Memory

ü How to teach Maximum Power Speed Reading.

ü Understanding How Your Brain Translates Text

ü Power Tools For Increasing Your Reading Speed

ü Emotional Intelligence Strategies Vital For Success.

ü Introduction To Advanced Reading & Learning Strategies

ü Brain-based Learning Strategies For Maximizing Comprehension

ü How To Integrate Your Strategies into Your Products And Services

ü How To Cut Learning Time By 80% Using A Breakthrough Collaboration Strategy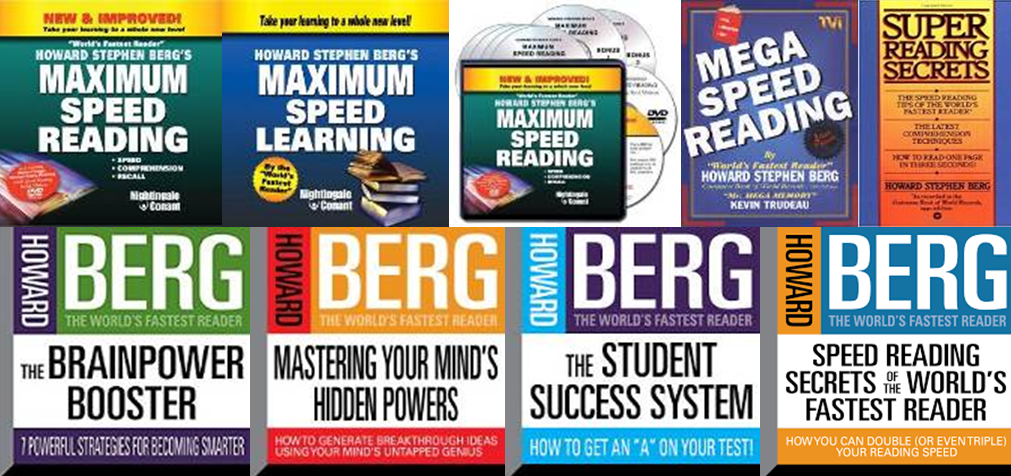 Howard will teach you his revolutionary learning program used by many
Fortune 500 Companies in United States.
Howard will increase your learning rate by 100% in a few short hours,
and share his strategies for integrating his techniques into a total
knowledge-management solution for your company
This program will upgrade your employees ability to process and use
essential information 100% faster resulting in higher productivity,
greater innovation, and increased revenue.
For mre Details in THAI, Click Here: https://goo.gl/5uvs59
For more Details in English, Click Here: https://goo.gl/y39i6a
For more information on World #1 Fastest Reader Seminars, contact us:
AIM inlines Co., Ltd.
Tel: 02-5130123 / 02-377-2293
Mobile: 085-1313835 / 086-8104434
Fax: 02-377-2294
E-mail: aminrais@gmail.com / info@aiminlines.co.th
Websites: www.aiminlines.co.th / www.aiminline.com