MBTI® Seminar
Transform performance with the world's most trusted personality instrument
Today, development professionals are presented with a wide range of assessment and approaches for leadership and talent development and career exploration. Experience reveals some are more effective than others.
What you will learn and what topics will be discussed,
- Psychological Insight and illustration of multi-staged processes required for increasing self-awareness.
- Multiple assessments, feedback and experiential learning methods to develop the talent of today and the future.
- Illuminate aspects of personality and vocational interest influencing job satisfaction and career selection.
- And many more!
Date: February 21, 2018
Location: Pacific City Club 28th floor (BTS Nana Station)
Time: 8:30 am. – 12:00 pm.
Event Fee: FREE!!!
Facilitated by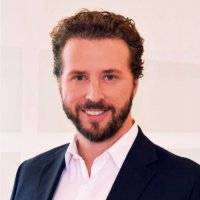 Cameron Nott
Managing Director at CPP
Further information, please call or email us:
Tell. +66 2653 5055, Fax. +66 22543594
E-mail: phanpaporn@potentia.co.th Mobile: 062-949-8156
www.potentia.co.th